Kenan Dogulu
With this new website, Kenan Doğulu's social media is visualised as a montage of the activity of his fans. Social media activity unveils a new picture filled with surprises every time & excites his fans to get involved to win exclusive prizes.
OVERVIEW
Colourful and well designed visualisation is tally with his joyful personality. While we are integrating his social media to the website, we've came up with an idea. For the launch of site we took advantages of social media anew. 
The tweets which are mentioned to @kenandogulu with pre-defined hashtags helped to finalise the jigsaw visual on the website. While the users' tweet to complete the puzzle, some keywords are derived. The users who caught the 3 hidden keywords got the guitars which belong to him!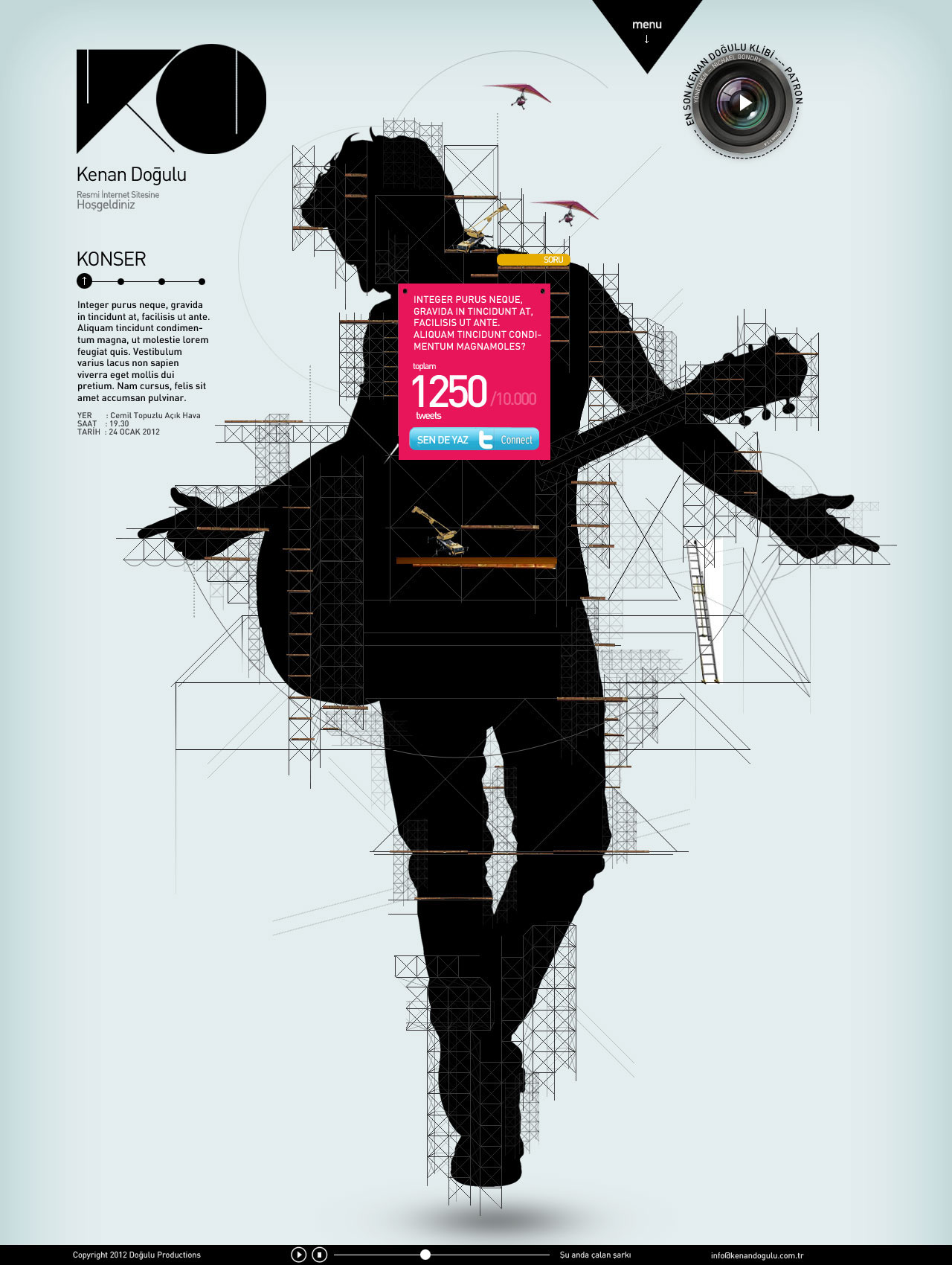 CHALLENGE
Originally designed as a Flash website, we took up the challenge to build the site using HTML5 to reach more users considering the growing traffic from mobile devices.

While the mobile experience was adapted in design, the popularity of the iPad amongst the music loving community set the benchmark to deliver the desktop experience on the iPad.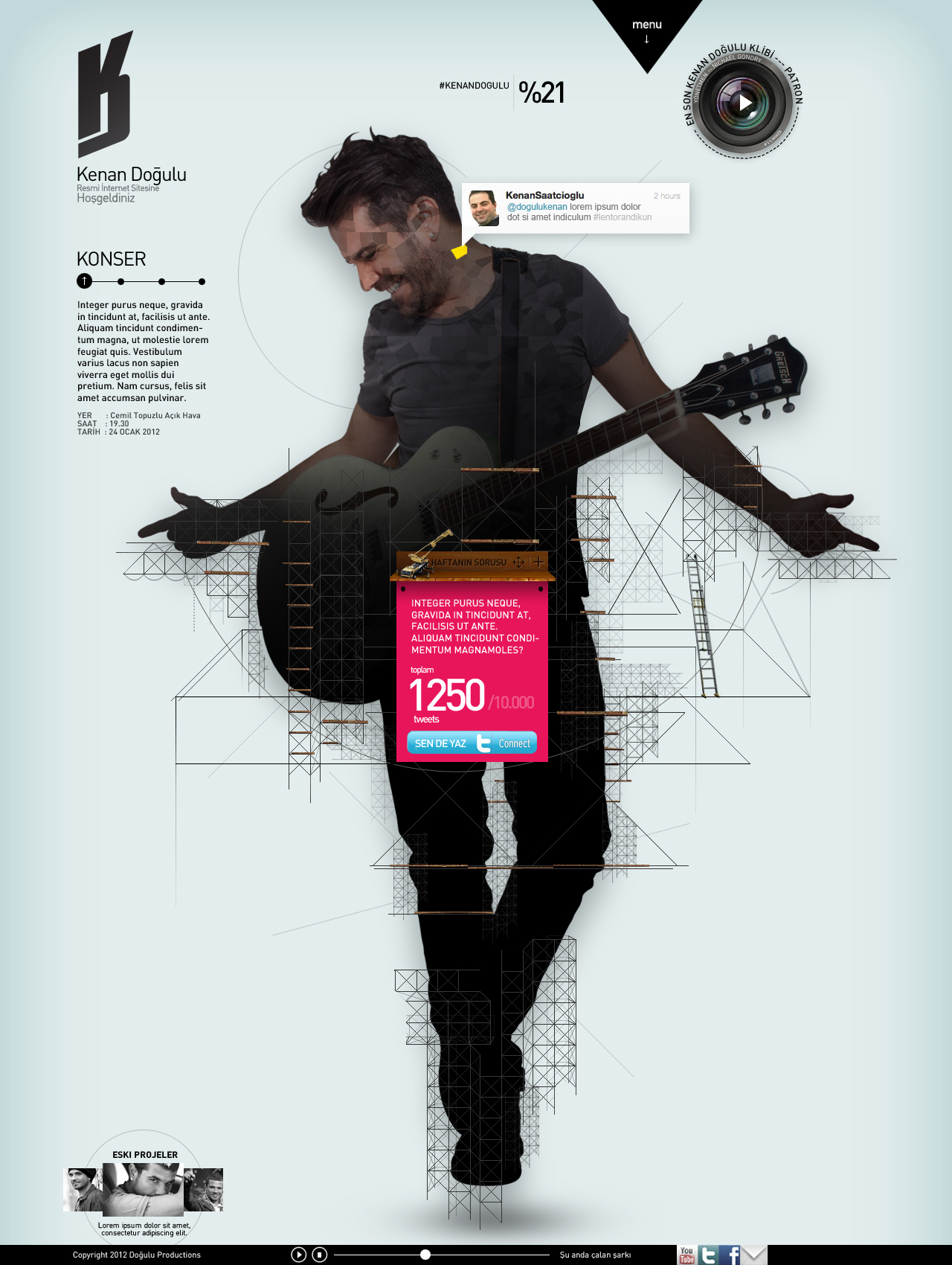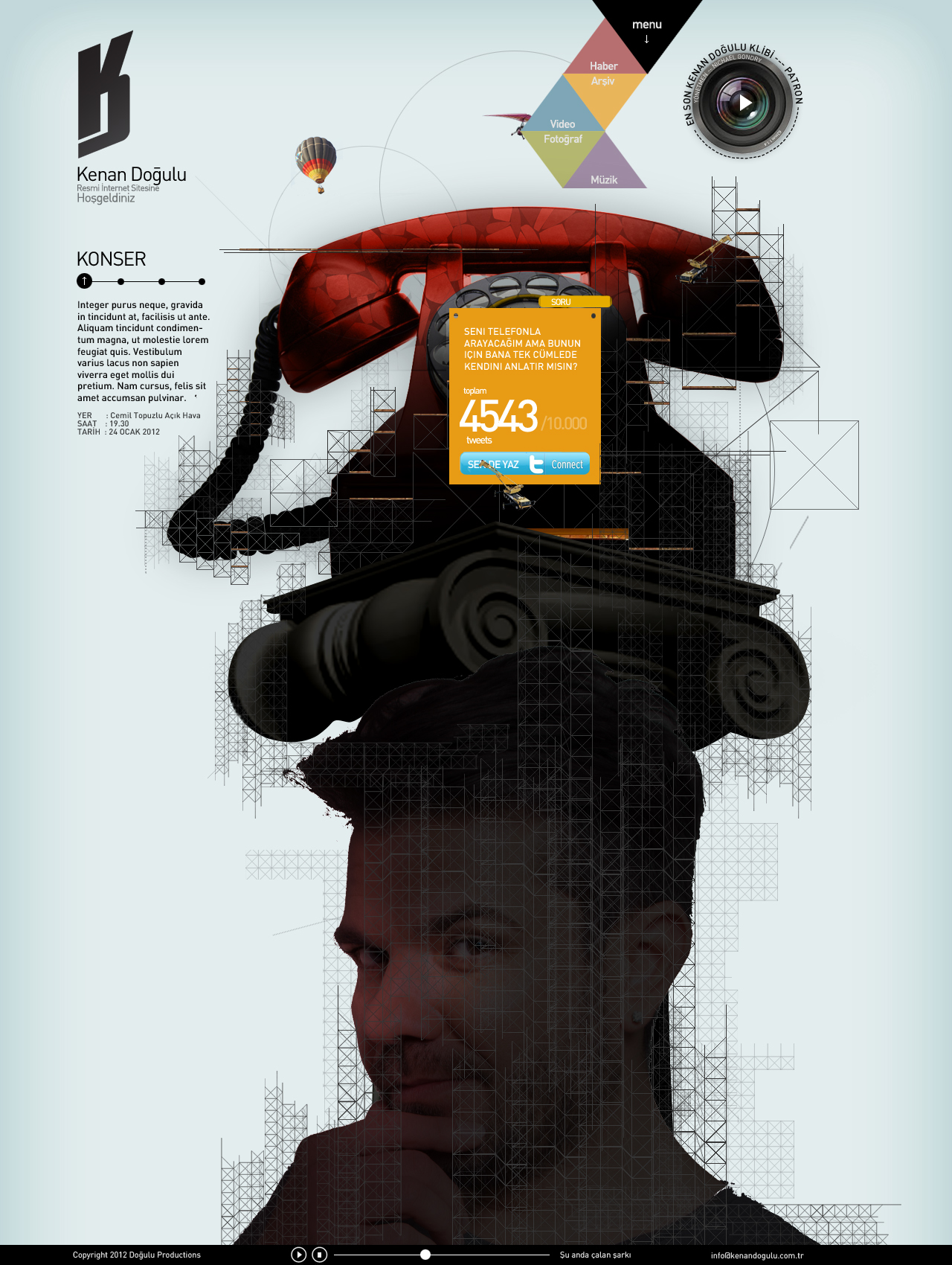 DESIGN
Each page was crafted with interactions uncommon to HTML5 websites.

The articles page featured balls with realistic physics and a circular scroller, the contact page sported elastic sections and the gallery was a grid of triangles!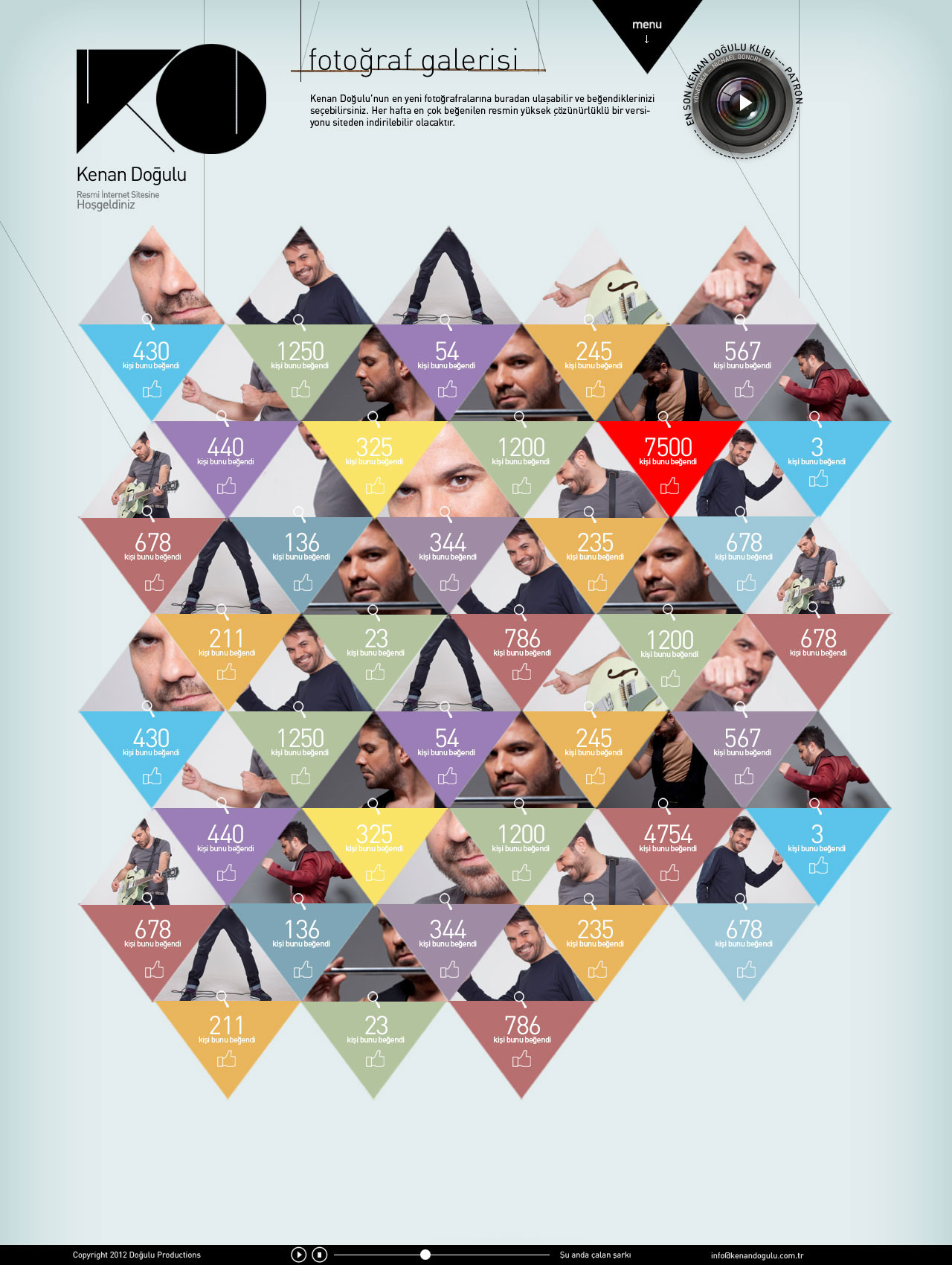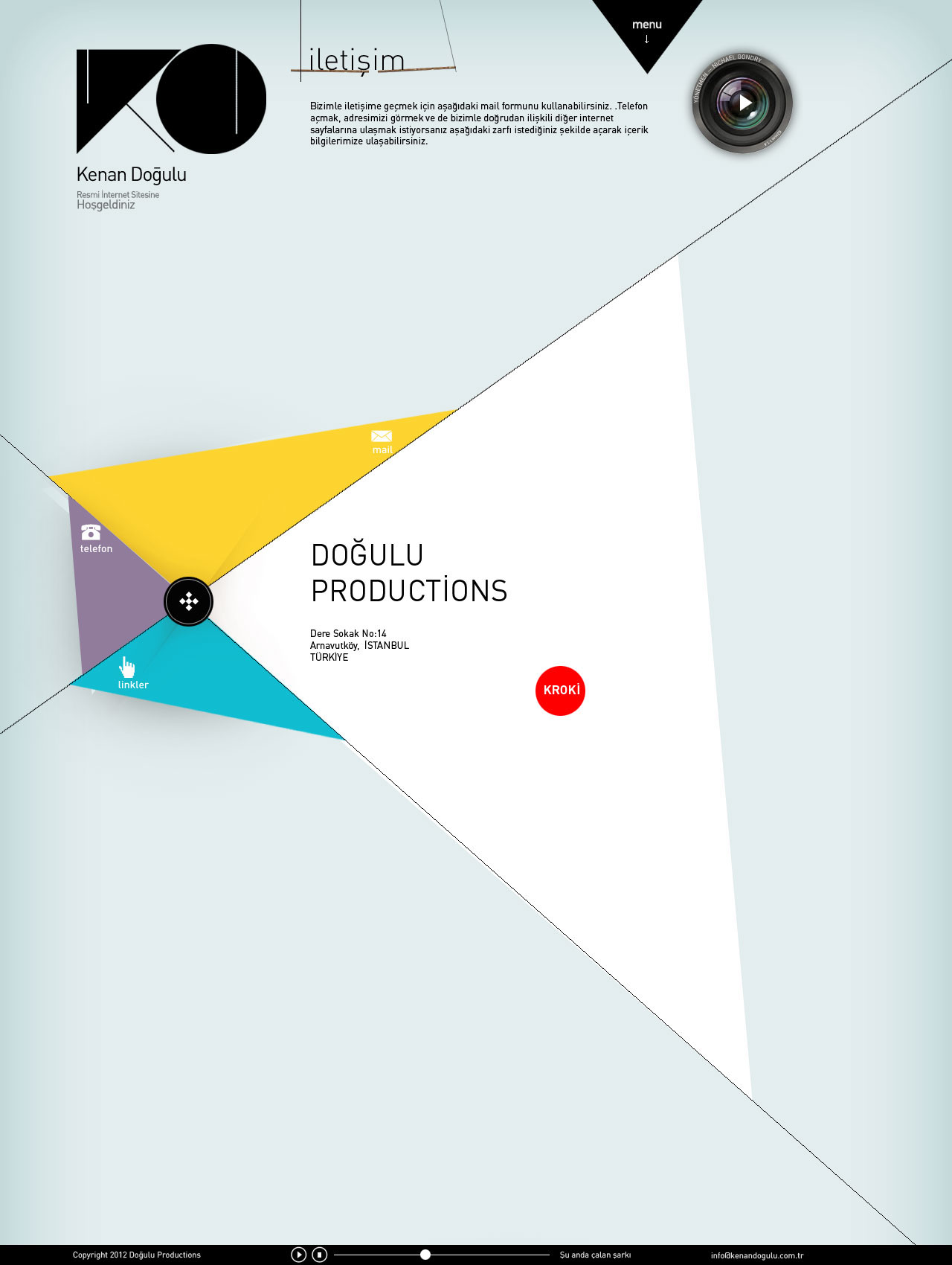 TECHNOLOGY
The polygons were generated using the Voronoi algorithm and renderered via SVG through the wonderful D3.js visualisation library.

We used several poly-fills, developed a couple of Flash-based fallbacks to deliver the experience consistently.
We even hit a bug with the Chrome browser! (thankfully the Chrome Engineers responded soon)